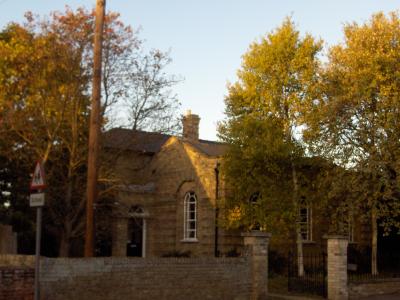 Telephone

+44 (0)1223 811679

Email - info@aleph1.co.uk

Post

The Old Courthouse
123 High Street
Bottisham
Cambridge
CB25 9BA
United Kingdom.
Public Transport - Buses
You can reach us by bus from the bus station on Drummer Street in the centre of Cambridge, in 20 minutes. Buses run two or three times an hour much of the day. Click for timetables and under Bus Timetable Lookup enter 10 or 11 in the Service No. box.
Look at the map below
The Number 10 bus enters the village from the East end and passes Westwards along the High Street. Get off at the bus shelter on the South side of the High Street about 500 metres after leaving the main (A1303) road to enter the village. The Courthouse is a further 100 metres West and on the other (North) side of the road.
The Number 10 buses leave Drummer Street at the hour and half hour and take 20 minutes.

The Number 11 bus leaves at 15 and 45 minutes past each hour and travels along the main A1303 road to Newmarket (and them Bury St Edmunds), passing the East end of Bottisham. Get off at the bus shelter on the main road, and walk back past First Copy, (the former White Swan pub) on the High Street; continue about 450 metres West along the High Street towards the centre of Bottisham. The Courthouse is on the North side of the High Street.
If coming to visit please make an appointment before setting out.
Click here for a page with only these maps, for printing out.
This shows the location of Aleph One within Bottisham. Park in the layby on the South side of the road. We are opposite in a large building with three arched windows. There are doors on either side of the building, and you may need to try both to get a response.
Map below shows where we are in relation to Cambridge and the surrounding roads.